Funfest Report and Pictures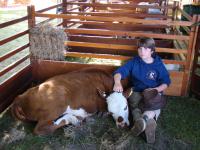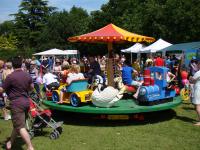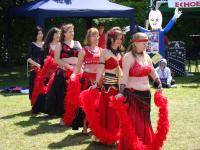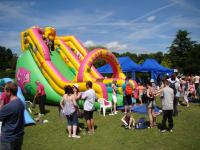 What a fantastic day the last day of June was. Suddenly it was summer and the gazebos, bouncy castles and bunting were out under a bright blue sky. Yes this was the setting for the Lions Funfest.
This event has traditionally been held in Fleet but the time had come to give this event a refreshing make-over and so for the second time it was held at the Yateley Manor School.
And what a success it was!
Let this eager Lion reporter remind you just what Funfest is. It is a festival, a funday out for people with disabilities and their families who live in or near our area.
It is organised and run by the Lions Clubs of Farnborough, Fleet, Hart, Hook & Odiham, Lodden Valley and Yateley together with Aldershot and Sirius Lions Clubs who are branch clubs of Fleet.
From horse rides to train rides, bungee jumping, from a coconut shy to face painting, from Marching Bands to an Elvis impersonator, it was all there and all free for our 650 friends who so rarely get the opportunity to enjoy these kinds of things in the big world.
Which fairground waits for as long as it takes while a disabled child is carefully helped onto and off a roundabout? FunFest does!
Which fete shows a challenged senior how to aim and fire a crossbow? FunFest does!
Which festival lets the contestants move closer and closer until they DO win a prize? FunFest does?
And who runs FunFest? Local Lions! And who helps pay for this terrific day out for these people and their carers? You do, with your donations to Lions! So thanks, because we couldn't do it for them, without YOU!
Full image gallery is available below.
http://www.farnborough-lions.org.uk/_gallery.html?gg=Funfest 2013.index